Helsinki vampires THE 69 EYES have released the video for the single, 'Borderline', which was produced by Patric Ullaeus of Revolver Film Company (DIMMU BORGIR, LACUNA COIL, IN FLAMES, KAMELOT) over in New Orleans. The song comes off the band's most recent album, X.
Singer Jyrki69 commented about the clip recently: "My favorite music videos are basically all ELVIS movies. What else you need: good music, beautiful girls and exciting location. When it comes to darkness, I think DANZIG has got it in the way I love it – always seductive vixens involved.
To make a video for 'Borderline', we thought to keep those mysterious "black widows" from our previous 'Red' video there to continue the story. And naturally to have all that fantasy elements of New Orleans and Louisiana there as well. Elvis '56 photos, his movie King Creole, Midnight Cowboy, Easy Rider, True Blood – those were basically the links and ideas I gave to director Patric Ullaeus.
Needless to tell that he truly got all this and make this video just a modern day cult movie masterpiece. It looks like my comics (if you ever seen them) and all above! Oh, did I ever mention that Russ Meyer's Beyond The Valley Of the Dolls is also my all time favorites…
Lords Chaz and Eric with legendary DJ Swamp, Southern belles Missus Praline, Athena, Heather and Perle, Mr. Mike Gunn and so on – there's all these true cult stars who make this one so unique and special. With the Helsinki Vampires of course.
The 69 Eyes' new album, X, entered the official German Media Control charts at #47. The album entered the album charts in their homeland of Finland at #4.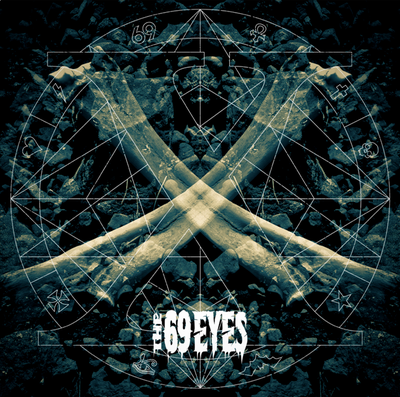 The 69 Eyes have lined up the following X tour dates:
January
26 - Köln, Germany - Sensor Club
27 - Hamburg, Germany - Markthalle
28 - Berlin, Germany - Postbahnhof
29 - Bochum, Germany - Zeche
31 - Frankfurt, Germany - Batschkapp
February
1 - Stuttgart, Germany - LKA
2 - München, Germany - Backstage