CRUCIFIED BARBARA's new video, for 'Rock Me Like The Devil', is brimming with fire and a classy Western theme thanks to the great directorial work by 11Frames Productions. Check out the clip below:
'Rock Me Like The Devil' is featured on the band's third studio album and Nuclear Blast debut, The Midnight Chase, out now.
The Midnight Chase was recorded at the legendary Music-A-Matic Vintage Recording Studio in Gothenburg, Sweden.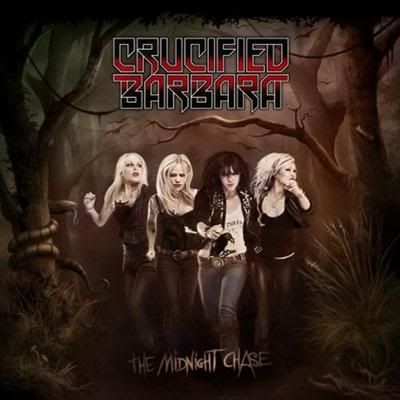 The Midnight Chase tracklisting:
'The Crucifier'
'Shut Your Mouth'
'Into The Fire'
'Rules And Bones'
'Everything We Need'
'If I Hide'
'Rock Me Like The Devil'
'Kid From The Upperclass'
'The Midnight Chase'
'Count Me In'
'Rise And Shine'
'Acid Rain' (North American Bonus Track)
A lyric video for the track, 'Everything We Need', can be viewed below: