An ethnically flavored collective of diverse musicians from all over the world, PLANETARY COALITION is driven by the acoustic guitar of Alex Skolnick, whose work spans jazz (ALEX SKOLNICK TRIO), metal (TESTAMENT), and world music (RODRIGO Y GABRIELA). Its mission is to tie together the virtuosity of jazz, the power of metal and the passion of the musical styles of Gypsy, Middle Eastern, Mediterranean, Indian, Asian, African, Latin and other indegenous lands. Through the universal language of music, Planetary Coalition intends to bridge the gap between different cultures, increase ecological awareness and explore the threads that connect musical expression with regional identity.
Footage of the band performing lin New York City, NY at Union Square back in June is available below:
As previously reported, Testament have announced plans to tour Europe in support of their most recent release, Dark Roots Of Earth, in November.
Skolnick comments: "Our last run in Europe was a blast, with people responding to the new songs as though they're classics. It will be great to return and play a few places we haven't been in a while, such as Austria, Poland and the UK."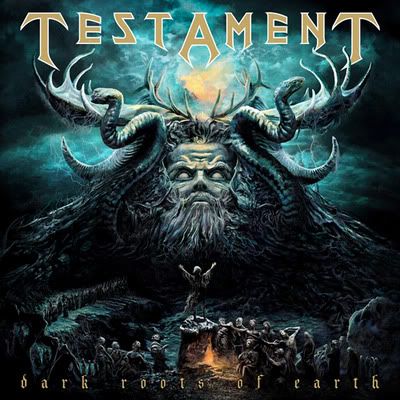 Testament over Europe dates:
November
14 - Eindhoven, Netherlands - Dynamo
16 - Krakow, Poland - Studio Club
17 - Pilsen, Czech Republic - Serikovkia
18 - Wels, Austria - Schlachthof
19 - Prague, Czech Republic - Meet Factory
20 - Munich, Germany - Backstage
21 - Gualtieri, Itlay - Reggio Emilia - TBA
22 - Graz, Austria - Orpheum
23 - Bratislava, Slovakia - Majestic Music Club
24 - Nurnberg, Germany - Rockfabrik
25 - Matrix, Germany - Bochum
27 - Glasgow, UK - Garage
28 - Wolverhampton, UK - Wulfrun
29 - Manchester, UK - HMV Ritz
30 - London, UK - KOKO
Check out BraveWords.com's review of Dark Roots Of Earth at
this location
. Also, see BraveWords.com scribe Aaron Small's new Testament feature
here
.
Testament's video for 'Native Blood' is available below: