World-renowned guitarist/composer STEVE HACKETT has announced the upcoming release of Genesis Revisited II; the album is scheduled to hit streets in North America on October 22nd via InsideOut Music.
Genesis Revisited II features some of the best-loved songs from Hackett's GENESIS years with a stellar array of guest performers including John Wetton (KING CRIMSON, ASIA), Mikael Akerfeldt (OPETH), Steven Wilson (PORCUPINE TREE), Conrad Keely (...AND YOU WILL KNOW US BY THE TRAIL OF DEAD) and many more.
Genesis Revisited II will be available as a 2-disc digipak. An extensive world tour in support of the new album will be announced shortly.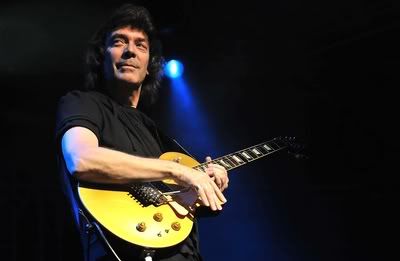 In 2010, Steve Hackett was inducted into the Rock and Roll Hall Of Fame at The 25th Annual Rock and Roll Hall of Fame Induction Ceremony alongside his Genesis bandmates from the classic line-up: Peter Gabriel, Phil Collins, Tony Banks and Mike Rutherford. For more than three decades, Steve Hackett has been known for his innovative tone and extraordinary versatility as a guitarist and composer. He helped define Genesis' sound as lead guitarist in the classic line-up and went on to have a highly-successful career as a solo artist, and also as part of 80s supergroup GTR with Steve Howe.
For more details about the album, click below for a special video message from Steve Hackett himself: