Danish modern metal machine MNEMIC will team up with Swedish director Patric Ullaeus of the Revolver Film Company (IN FLAMES, DIMMU BORGIR, EUROPE) tomorrow to shoot a clip for the band's single, 'I've Been You', taken from their brand new killer album, Mnemesis, in Gothenburg, Sweden.
Commented guitarist Mircea Gabriel Eftemie: "Looks like we are hooking up with our old time friend and film director Patric. As you probably know or don't know, he did most of our videos, and each and every one has been outstanding to us. This time around we'll be shooting the video in an old factory (surprise surprise), to create a cold harsh uncompromising type of atmosphere that won't even melt such a warm melodic song as "I've Been You". We are super excited for the video shoot, and can't wait to see the final result! Keep an eye out for this space!"
Mnemesis was released on June 8th in Europe, and on June 19th in North America via Nuclear Blast. The tracklist is as follows:
'Transcend'
'Valves'
'Junkies On The Storm'
'I've Been You'
'Pattern Platform'
'Mnemesis'
'There's No Tomorrow'
'Haven At The End Of The World'
'Ocean Of Void'
'Blue Desert In A Black Hole'
Bonus Track:
'Empty Planet'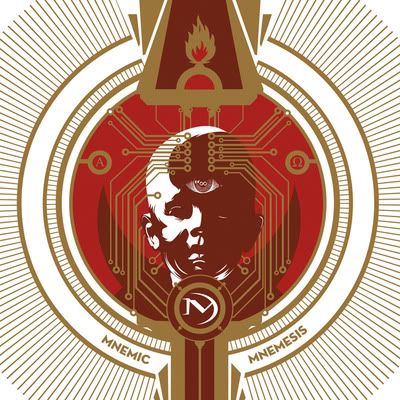 Mnemic have announced a one-off show in Gothenburg, Sweden at Sticky Fingers on August 24th. For ticket details visit
Stickyfingers.nu
.
Swiss manic metal band SYBREED has announced they will head out on The Great Mechanical Hate Tour 2012 in October alongside Mnemic, HATESPHERE and DYSCARNATE.
Confirmed dates are as follows:
October
7 - Darmstadt, Germany - Steinbruch Theater
8 - München, Germany - Backstage
9 - Graz, Austria - Explosiv
10 - Wien, Austria - Escape
11 - Bratislava, Slovakia - Randal Club
12 - Cottbus, Germany - Gladhouse.
More shows will be confirmed soon.