During a recent interview with Slushpile's Thomas Scott McKenzie- author of Power Chord: One Man's Ear-Splitting Quest To Find His Guitar Heroes - book editor Jeremie Ruby-Strauss commened on the forthcoming memoir from RATT frontman Stephen Pearcy: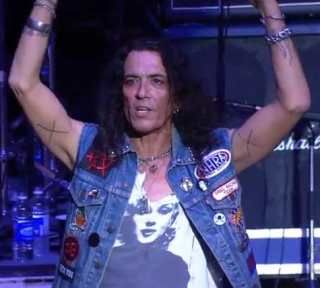 Slushpile: Pearcy has said in television interviews that his book will make Motley Crue's The Dirt look like a sandbox. Can you give us a hint of some of the stories in there?
Ruby-Strauss: "There will be a ton of sex, mind-boggling amounts of drugs, and, of course, a whole lot of Ratt and roll," he says of the book "Hence our current working title, Sex, Drugs, Ratt & Roll: My Life In Rock. There's also stuff about him breaking both legs as a kid and whatnot, but are you seriously not more intrigued by the sex and drugs?"
Slushpile: Some rockers work with ghostwriters and co-authors and others go solo. Is Pearcy working with any assistance?
Ruby-Strauss: "He's working with Sam Benjamin, who also co-wrote American Outlaw by Jesse James. I think he does a good job of making male sexuality more interesting and complicated than people expect."