Fan-filmed video of CRIMSON GLORY performing in Essen, Germany at Turock on August 17th has surfaced on YouTube and can be viewed below. A photo gallery from the show is available
here
.
As previously reported, QUEENSRŸCHE recently parted ways with vocalist Geoff Tate andreplaced him with Crimson Glory singer Todd La Torre. The internet quite naturally exploded upon the news being released, with fans expressing both support and dismay with regards to the decision. La Torre issued the following statement regarding his involvement in both Crimson Glory and Queensrÿche:
"There is a mutual respect between both bands; it's a win win situation for all involved. The fans of Queensrÿche that are unaware of Crimson Glory are in for a treat when they review the material. I'm happy that CG is getting so much exposure too, as are all the guys in the band. We are looking forward to hitting the stage in Europe this August as well. Thanks again to you all!"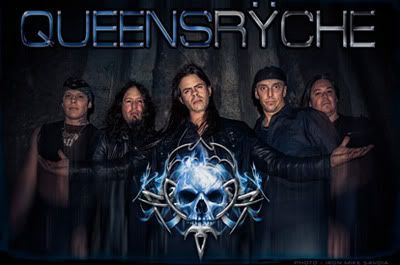 Following is Queensrÿche's statement regarding parting ways with Tate:
"Over the past few months, there have been growing creative differences within Queensryche. We want our fans to know that we hoped to find a common resolution, but in the end parting ways with Geoff was the best way for everyone to move forward in a positive direction," drummer Scott Rockenfield said in a statement. "We wish him the best of luck with all of his future endeavors. We can't wait to bring Queensryche to our fans with Todd behind the microphone."
The new line-up - featuring La Torre, guitarist Michael Wilton, bassist Eddie Jackson, drummer Scott Rockenfield and guitarist Parker Lundgren - were interviewed at their official live debut at the Halfway Jam 2012 in Royalton, Minnesota on July 28th.
Check out the 18-minute chat below: