Ex-TNT vocalist Tony Harnell has checked in with the following update: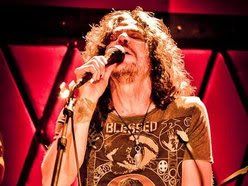 "Just wanted to remind you that I have a show coming up in New York City today (August 18th) and would love to see you there. So if you're anywhere near NYC, come on down.
We're super proud to have our friend, current GUNS N' ROSES guitarist Ron "Bumblefoot" Thall sitting in for a song! Along with your favorites I'll be adding some new goodies from my back catalog, plus we'll be introducing some brand new songs that will be featured on my upcoming EP to be released in the fall. Jason will be by my side as always, and of course my lovely wife Amy and our newest addition, Miss Cassandra Sotos on electric violin.
Saturday, August 18th
Rockwood Music Hall
Tony Harnell - 8:00pm sharp
$10 in advance/$15 day of show
THE WINTER WILDE are on the bill as support - 7:00pm sharp
Click
here
to get tickets."
As previously reported, Harnell - who left TNT in 2006 and was replaced by SHY singer Tony Mills - rejoined his former bandmates on June 2nd in Trondheim, Norway to celebrate TNT's 30th anniversary. Original singer Dag Ingebrigtsen also made an appearance, and the band was accompanied by the Trondheim Symphony Orchestra.
Fan-filmed video from the gig is available below: