New Zealand-based speed metal act RAZORWYRE will release their new album, Another Dimension, on CD on September 15th via Inferno Records. The LP will be released by Underground Power from Germany.
Another Dimension tracklisting:
'Conjuror'
'Knights Of Fire'
'Fight Or Be Fucked'
'Nightblade'
'Another Dimension'
'The Infinite'
'Desert Inferno'
'The Fort'
'Speedwarrior'
'Windcaller'
'Hangman's Noose'
Check out the new album artwork below: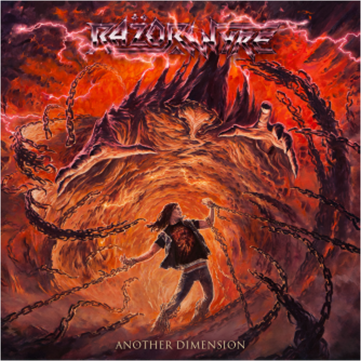 Listen to an audio trailer below:
RazorWyre lineup:
Chris - Lead Guitars
James - Rhythm Guitars
Nick - Drums
Diamond Tim - Bass
Z Chylde - Vocals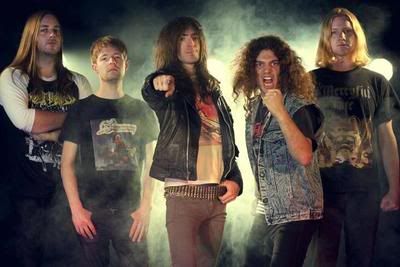 More on RazorWyre at
this location
.