According to John Petkovic from Ohio's
The Plain Dealer
, a memorial show for late singer JANI LANE is scheduled for this Saturday, August 11th at the Ripper Owens Tap House (owned by ex-JUDAS PRIEST, ICED EARTH singer Tim "Ripper" Owens) in Akron (491 E. Waterloo Road). The event marks the one-year anniversary of
the ex-WARRANT frontman's death who was found at the Comfort Inn hotel in Woodland Hills, CA and had suffered from "acute ethanol poisoning," according to the L.A. Coroner's Office.
"I loved Jani," says Billy Morris, who played with Lane in Warrant. "He moved to Los Angeles to make it in music, but he never left his Ohio roots."
Morris will perform at the show with his band, Cleveland's BREAKFAST CLUB.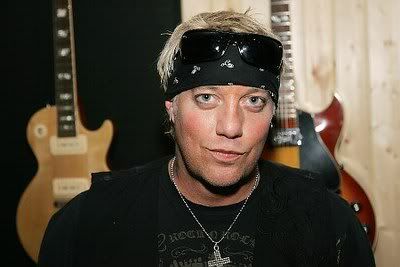 Jani Lane was born February 1st, 1964 in Akron, Ohio. He went on to sing on seven Warrant studio albums:
Dirty Rotten Filthy Stinking Rich
Cherry Pie
Dog Eat Dog
Ultraphobic
Belly To Belly
Greatest & Latest
Under The Influence
After leaving Warrant, Lane issued a solo album, Back Down To One. That was followed by a brief stint with SAINTS OF THE UNDERGROUND, who only released one album - Love The Sin, Hate The Sinner.