Icelandic extreme death metal act ANGIST has signed with Abyss Records. The band's self-released five-track EP, Circle Of Suffering, was made available for the first time in North America by Abyss Records this summer and can be purchased at
this location
.
Circle Of Suffering was recorded, mixed and mastered by Wann at Emissary Studio. Abyss Records will release the band's full-length debut in the near future.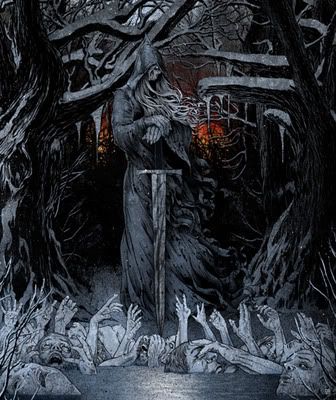 Circle Of Suffering tracklisting:
'Circle Of Suffering'
'Godless'
'Silence'
'Unwelcome Thoughts'
'Death Incarnate'
Live footage of the band playing 'Death Incarnate' can be seen below:
Angist was formed in 2009 by vocalist/guitarist Edda Óskarsdóttir and guitarist Gyða Þorvaldsdóttir with Halli, Edda's brother later joining as the band's bassist player. Angist has seen a revolving door of dummers before settling on current skin basher Tumi Gíslason.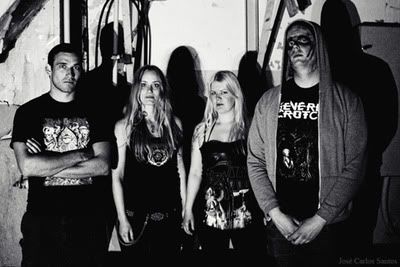 More on Angist at
this location
.