German melodic metallers MOB RULES have been in studio producing their seventh album, expected to be released this fall.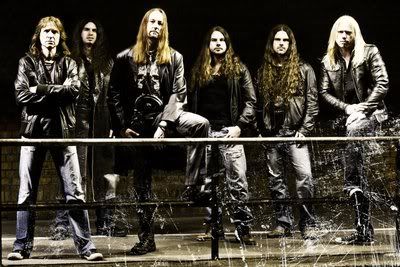 An update from the band states: "The recordings for our new album are almost finished now, so we take this as an opportunity to disclose an important information... our seventh album will be titled Cannibal Nation! The name is taken from an eponymous song that will be included on the album. It is about Jean-Bedel Bokassa, the African human butcher."
Stay tuned for updates. More on Mob Rules at
this location
.