Vocalist Martin Walkyier (SABBAT, SKYCLAD, THE CLAN DESTINED) offers the following invitation:
"You are all most cordially invited to attend Martin Walkyier's Viking Funeral; A FREE all day heathen music and performing arts festival to be held at The Nottingham Irish Centre on Saturday, September 22nd.
Martin will be playing a headliner set of classic Skyclad folk metal tunes together with Emilio Souto and Matias Pena (SKILTRON), plus Simon Gimli Cliffe, Elizabeth Prendergast, Pete Hawthorne and Jacqueline Taylor.
Admission to this event is absolutely FREE of charge; all we ask in return is that you each kindly make a small (or large as you like!!!!) charitable contribution to Cancer Research UK on the day.
Support at this most exclusive UK event will be provided by numerous top quality musicians; bands such as EIBON LA FURIES, BULL-RIFF STAMPEDE, SEVERED HEAVEN, REZINWOLF, CYNEGETICS, A VULGAR PICTURE and KHYTHON; plus 'stand-up misery' from Grim Rita, a vast plethora of varied Pagan artistes and very special guest performers indeed; all as yet still waiting to be confirmed and announced. Hornz ablaze!"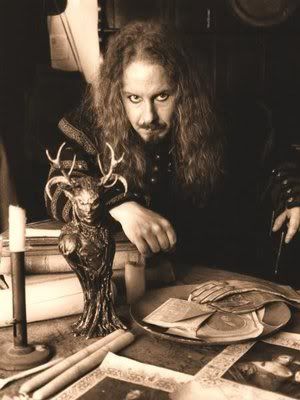 Further details to follow. A Facebook event page can be found
here
.