FOZZY frontman/WWE wrestling superstar Chris Jericho is featured in a new audio interview with Jonathan Newsome at Rock. Nothing But… Check it out via the player below: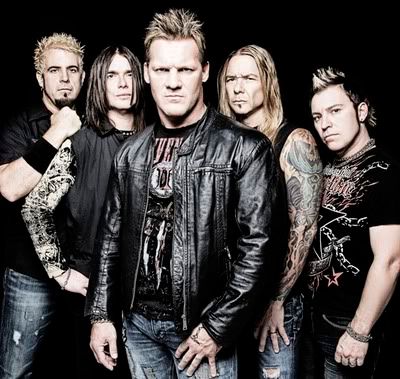 Fozzy
An excerpt from the transcript is available below:
Q: You are about to hit the road with Fozzy. You guys are playing Uproar this year alongside some of the biggest names in rock. Obviously, performing is something you have a ton of experience at, but do you have any plans to set yourself apart from the other bands on this tour?
Jericho: "Well, our attitude is, we want to be the best band in the world. I think that one of the things that we have on our side, when performing, is it's very entertaining, very energetic, very hard hitting. I think that people who have never seen us live are usually blown away the first time, because they didn't expect it, and we really like that. So, going on Uproar is our first US tour from coast to coast. It's the first time that we've been in front of thousands and thousands of people. Obviously, we have a huge fanbase, but it's going to be 10 fold by the time we finish this tour, as well as during it. So, I think that we are a very road tested machine like band that will be showing what we can do, and we're excited to have this opportunity. We're going to make the most of it every single night. We want to steal the show every night. We want to be the band, when people say; You know SHINEDOWN was great, PAPA ROACH was great, but fucking Fozzy just blew us away. We have that power, we have that capacity, so we are looking forward to it."
Go to
this location
for the complete transcript.
Leading up to the August 14th release of their new album, Sin And Bones, Fozzy recently issued the following video featuring vocalist and WWE superstar Chris Jericho detailing the band's history:
Fozzy recently unveiled the Sin And Bones tracklisting, as well as lead single 'Sandpaper', which features guest vocals by M Shadows and can be heard below:
Sin And Bones features the following ten tracks:
'Spider In My Mouth'
'Sandpaper'
'Blood Happens'
'Inside My Head'
'Sin And Bones'
'A Passed Life'
'She's My Addiction'
'Shine Forever'
'Dark Passenger'
'Storm The Beaches'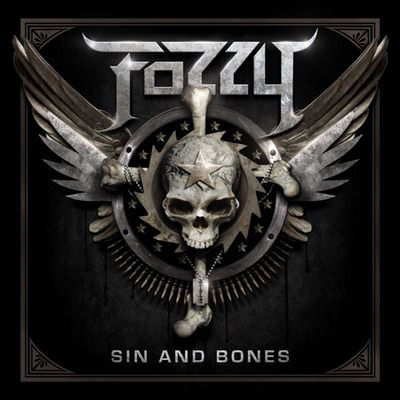 After years of non-stop touring in Europe, the band will embark on the first US tour of their 12-year career, on this summer's Rockstar Energy Drink Uproar Festival.
Rockstar Energy Drink Uproar Festival and Fozzy headlining dates are as follows:
August
17 - Kansas City, MO - Capitol Federal Park at Sandstone
18 - Little Rock, AR - Arkansas State Fairgrounds (KDJE Radio Show)
22 - Chicago, IL - First Midwest Bank Amphitheatre
24 - Holmdel, NJ - PNC Bank Arts Center
25 - Syracuse, NY - TBA
26 - Mansfield, MA - Comcast Center
28 - Scranton, PA - Toyota Pavilion at Montage Mountain
30 - New York City, NY - Gramercy Theater (Fozzy headlining show)
31 - Pittsburgh, PA - First Niagara Pavilion
September
1 - Saratoga, NY - Saratoga Performing Arts Center
2 - Bristow, VA - Jiffy Lube Live
5 - Simpsonville, SC - Charter Amphitheatre at Heritage Park
7 - Detroit, MI - DTE Energy Music Theatre
8 - Noblesville, IN - Klipsch Music Center
9 - Cleveland, OH - Blossom Music Center
11 - Raleigh, NC - Time Warner Cable Music Pavilion at Walnut Creek
12 - Atlanta, GA - Aaron's Amphitheatre at Lakewood
13 - Tampa, FL - 1-800-ASK-GARY Amphitheatre
15 - Houston, TX - Woodlands Pavilion
16 - Dallas, TX - Gexa Energy Pavilion
19 - Salt Lake City, UT - USANA Amphitheatre
21 - Spokane, WA - Greyhound Park and Events Center
22 - Auburn, WA - White River Amphitheatre
23 - Portland, OR - Sleep Country Amphitheater
25 - Boise, ID - Idaho Center Amphitheater
27 - West Hollywood, CA - Roxy Theatre (Fozzy headlining show)
29 - Phoenix, AZ - Ashley Furniture HomeStore Pavilion
30 - Albuquerque, NM - Hard Rock Casino Presents: The Pavilion