Chicago's NACHTMYSTIUM will release their new album, Silencing Machine, on July 30th in Europe and July 31st in North America via Century Media Records. The band's sixth album was recorded at Engine Studios with Sanford Parker (YOB, PELICAN).
To give fans a behind-the-scenes look at the making of Silencing Machine, the band recently launched the first of five in-studio videos featuring exclusive footage and interviews with the band. Filmed and edited by Justin Baron, who recently did the YAKUZA documentary, part 2 spotlights guitarist Andrew Markuszewski, and it can be viewed below:
This first video spotlights Charlie Fell (drums):
Listen to the new track, 'I Wait In Hell', streaming below:
Silencing Machine is, as front-man/lead guitarist Blake Judd puts it: "A fuckin' black metal record."
Check out the album artwork below:.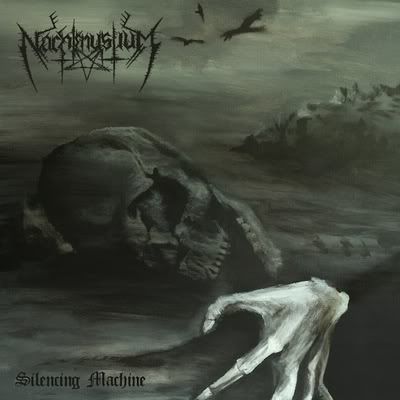 Nachtmystium recently released their cover of the JOY DIVISION 'The Eternal'. The track features guest vocals by Chris Connelly (MINISTRY, REVOLTING COCKS). Check it out below: