Christine Hager of ThisIsNotAScene.com recently spoke with EYEHATEGOD guitarist Brian Patton; an excerpt follows:
How's your latest album coming? Can we expect a release date this year?
"Well, we're going through contracts now unfortunately. We need to work the legal stuff out first but the record is pretty much done on our end. We just need to pop into the studio real quick. We're usually really fast like that but it's coming along great. We're stoked. We have tons of material. We're going to have extra songs for all kinds of 7" and EPs; all that kind of good stuff."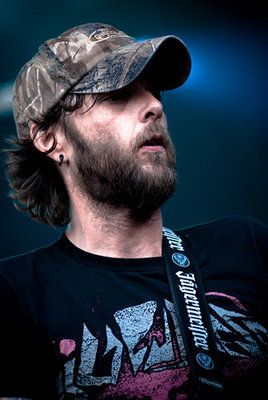 Did you end up deciding on a label, or is that part of the legalities of it?
"Yeah, just the legalities with the labels. Just a couple that we're looking at right now so we're hoping to get that all worked out pretty soon before we actually leave and make an announcement with the way we're going and what we're going with this time. At that point it will be in the process. We have a single coming out, probably in about a couple of weeks or something like that too, so just kind of keep people satisfied a little bit. We know we've been taking our time with this sample. We're all a bunch of dysfunctional retards. We apologize."
To read the interview in its entirety, click
here
.
The single Patton mentioned is called, 'New Orleans Is The New Vietnam'. It will be released as a 7" in late summer via A389 Recordings.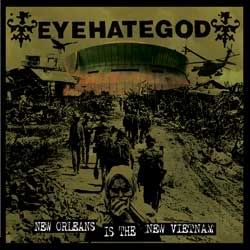 Eyehategod will head to Europe this summer to further spread their audio message of discontent. The caravan of debauchery begins July 20th at Serengeti Festival 2012 in Stukenbrock, Germany and will pillage its way through 19 cities.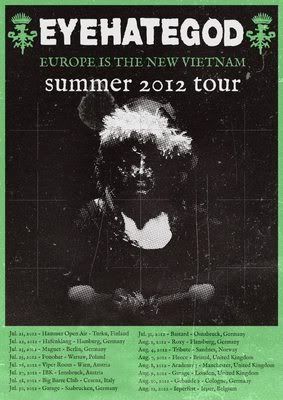 Europe Is The New Vietnam Tour 2012:
July
20 - Serengeti Festival 2012 - Stukenbrock, Germany
21 - Hammer Open Air Metal Festival 2012 - Turku, Finland
22 - Hafenklang - Hamburg, Germany
23 - Magnet - Berlin, Germany
25 - Fonobar - Warsaw, Poland
26 - Viper Room - Wien, Austria
27 - IBK - Innsbruck, Austria
28 - Big Barre Club - Cesena, Italy
29 - Kab Usine - Geneve, Switzerland
30 - Garage - Saabrücken, Germany
31 - Bastard - Osnabrück, Germany
August
1 - Beta - Copenhagen, Denmark
2 - Truckstop Alaska - Gothenburg, Sweden
4 - Tribute - Sandnes, Norway
7 - Fleece - Bristol, United Kingdom
8 - Academy 3 - Manchester, United Kingdom
9 - Garage - London, United Kingdom
11 - Ieperfest 2012 - Ieper, Belgium
12 - Gebäude 9 - Cologne, Germany
29 - Marquies Theater - Denver, CO
30 - Hawthorne Theater - Portland, OR
31 - Oakland Metro - Oakland, CA
September
1 - Bumbershoot - Seattle, WA
3 - Los Globos - Los Angeles, CA
4 - The Observatory - Santa Ana, CA