Nuclear Blast recently welcomed Swedish doom metal kings WITCHCRAFT to their label roster. After a five year hiatus, the band recorded the follow up to 2007's The Alchemist, together with renowned producer Jens Bogren at Fascination Street Studios (KREATOR, OPETH, AMON AMARTH, PARADISE LOST, KATATONIA). Check out the official artwork for the album titled Legend that's set to be unleashed September 21st.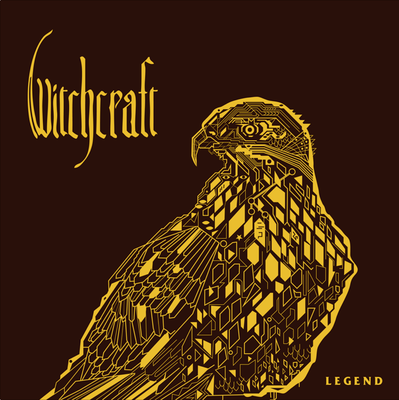 About the art commented singer/mainman Magnus Pelander: "A friend of mine had an idea about a cover for Legend. I developed the idea and gave it back to my friend who then passed it on to another friend who happened to be a designer. The designer then pushed it in a new direction. The result is already legendary."
Bass player Ola Henriksson adds: "The album cover is meant to reflect the music and I think it does that with its heavy, dark and clean design."
Legend is set to be unleashed September 21st via Nuclear Blast.