RED LAMB - the new project from former ANTHRAX guitarist Dan Spitz - has signed a management deal with the Nashville, TN based firm Mind's i Entertainment to oversee all aspects of the band's career.
"Red Lamb's schedule is about to become very busy," says James McComas, partner at Mind's i Entertainment. The company plans immediate US tour dates, licensing deals worldwide, as well as worldwide touring in 2013, including a music festival that will be a fundraiser for Autism Speaks. Autism is a cause close to the hearts of the Spitz family, as they have twin sons with Autism, and the cause continues within the Mind's i Entertainment family with partner Bonnie Neves having three children with Autism and James McComas has two nieces with Autism."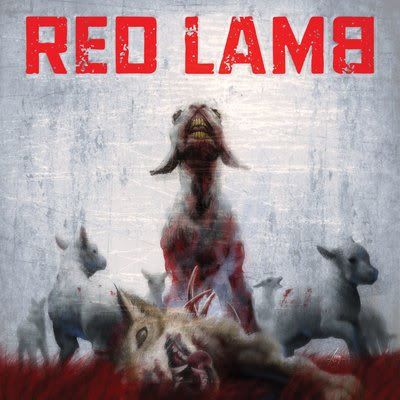 In addition to Spitz, Red Lamb features Don Chaffin on vocals and Patrick Johansson (YNGWIE MALMSTEEN, W.A.S.P.) on drums.
Red Lamb's self-titled debut album, issued earlier this year, was co-produced by Spitz and MEGADETH frontman DAVE MUSTAINE, with Grammy nominated producer Johnny K (DISTURBED, DROWNING POOL) handling the mix.
Grammy winner Chris Vrenna (NINE INCH NAILS, MARILYN MANSON) performed all synths and additional programming for the entire CD.
Furthermore, Red Lamb have released a video for their song 'Puzzle Box' in an effort to raise awareness for Autism; it can be seen below: