Last week,
VAN HALEN News Desk
featured a video of Van Halen's soundcheck in Greensboro, NC, where the band performed 'As Is' and 'Light Up The Sky'.
The new video below is Part 1 of that soundcheck, where the band first performed 'Unchained', 'Runnin' With The Devil', 'She's The Woman' and 'Tattoo'. The fan-filmed footage is now synched with a separate IEM (inner ear monitor) audio recording, which is a high quality soundboard audio. The footage doesn't start until at 5:42 into the video, as the audio recording was longer.
Check out both parts below:
Van Halen singer, DAVID LEE ROTH, recently posted the following open letter regarding the rampant rumors that the band will play the Superbowl next year. Roth's letter follows:
"I'm compelled to address the now-rampant rumors that Van Halen is playing the Superbowl. First of all let me say this - be still my pigskin heart. That honor has not been bestowed upon us at this time though it is one we would accept in a NY minute.
Having heard VH blaring through stadium speakers on any given Sunday – more like every given Sunday, the idea of playing there live would be like – 'okay, now we're in the game'.
Van Halen's collective memories are – and with all due respect to each and every one of these memories, teeming with been-theres and done-that's, but none include playing at the Superbowl. Playing at the Superbowl is a veritable holy grail of musical recognition, a highly prized rite of passage for (game-changing) artists. Not a spiritual rite with snake pits or Hebrew school or anything, but it's up there.
We are not on Commissioner Goodell's dance card at this time, but we would be most honored to dance the halftime away in New Orleans. It's an honor to be considered and for that we would like to thank the rumor mongers all over the World Wide Web."
On March 28th, Van Halen performed in Washington, D.C., and a quality three song audio clip featuring 'You Really Got Me', 'Tattoo' and 'Ain't Talkin' 'Bout Love' has surfaced online. Check it out below:
As previously reported, Van Halen's reunion album with singer David Lee Roth, A Different Kind Of Truth, has made
Billboard's
mid-year Top Selling Rock Albums chart at #6 selling 395,000 units in the US this year up until July 1st.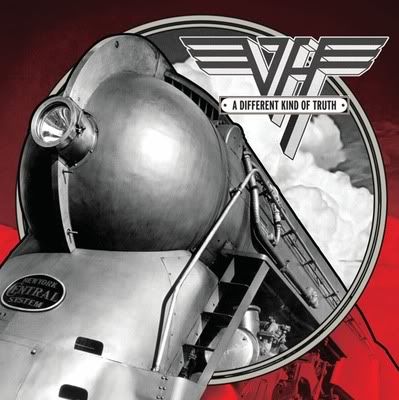 In other news, according to Australia's
Triple M
, Van Halen are in talks with two promoters to come down to Australia this October.
Triple M music reporter Nui Te Koha said they were going to be here in August/September but that looks like it's going to be delayed.
"They're going to do Japan in November and one major promoter is talking to Van Halen about October, so it looks very good," he said.
As you can see in the video below, earlier in the year Roth hinted that Van Halen would be bringing their "super-size" tour to Australia.