JON OLIVA'S PAIN - featuring SAVATAGE frontman/mastermind Jon Oliva - have checked in with the following update from the road:
"More than 2/3 through the Hall Of The Mountain King tour and we just killed it last night in Milan. Italian fans were mad and singing louder than than the band. Travel day to Bang Your Head for tomorrow's headline show. Band enjoying it all. Miss our family and friends...be home soon. Cheers and thanks to all!"
Remaining dates on the tour are as follows:
July
12 - Bang Your Head Festival - Balingen, Germany
13 - 013 - Tilburg, Netherlands
15 - Garage - London, UK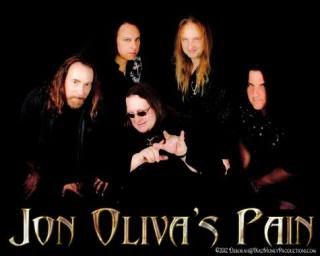 On June 16th, Jon Oliva's Pain performed Savatage's album The Hall Of The Mountain King in it's entirety at the Ritz Theatre in Ybor City (Tampa, Florida). The show was filmed for an upcoming DVD release, but the band has issued the following call for additional material:
"If anyone happen to record any good video footage of the JOP Ritz show Saturday night? Well, if you know how to get it off your device and put it on a CD or DVD (as to put it in the mail to us), we'd be interested in seeing your footage and possibly using it for the official DVD of the show. Basically, we're interested in high quality footage that's not terribly shaky or have a ton of heads in the way. Please email drewblanton@yahoo.com if you'd like to help us! Of course you will be compensated for your time and expense."
Check out some fan-filmed footage from the show below: