In advance of the release of the forthcoming Bad Decisions album, rockers THE LAST VEGAS have released their new video, for the track 'Evil Eyes'.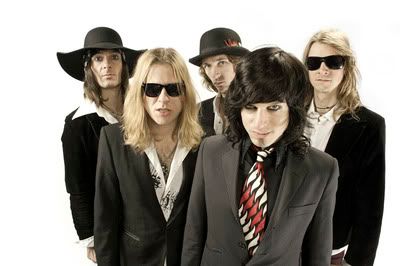 The video was produced and directed by the Chicago-based Motion Source Video Solutions. Of the song and corresponding video, The Last Vegas frontman Chad Cherry commented, "We wanted to write a tune that people would want to rock out to, feel sexy and dance to...but in reality, the song's message is creepy as hell. It's about stalking people, watching them in their private and personal environment behind closed doors doing things they wouldn't do in front of people...but someone is in the shadows watching all. Maybe that IS actually sexy, voyeurism and obsession."
Bad Decisions is set for a North American street date of August 28th via FrostByte Media. Produced by Johnny K (MEGADETH, DISTURBED, AIRBOURNE), the album was recorded in the band's hometown of Chicago and contains the straight-up rock n' roll meets garage/punk rock sound for which the band has come to be known.
The album artwork can be seen below. Further updates to follow.