On March 28th the reunited VAN HALEN performed in Washington, D.C., and a quality three song audio clip featuring 'You Really Got Me',
'Tattoo' and 'Ain't Talkin' 'Bout Love' has surfaced online. Check it out below:
As previously reported, Van Halen's reunion album with singer David Lee Roth, A Different Kind Of Truth, has made
Billboard's
mid-year Top Selling Rock Albums chart at #6 selling 395,000 units in the US this year up until July 1st.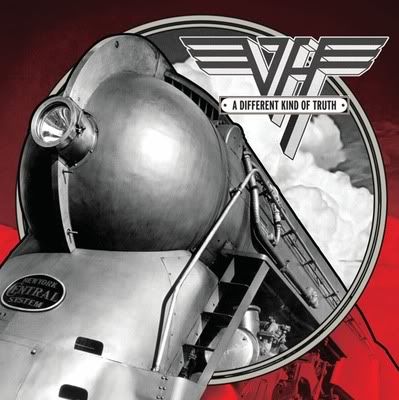 In other news, according to Australia's
Triple M
, Van Halen are in talks with two promoters to come down to Australia this October.
Triple M music reporter Nui Te Koha said they were going to be here in August/September but that looks like it's going to be delayed.
"They're going to do Japan in November and one major promoter is talking to Van Halen about October, so it looks very good," he said.
As you can see in the video below, earlier in the year Roth hinted that Van Halen would be bringing their "super-size" tour to Australia.