Indie Recordings have inked a deal with NETTLECARRIER, a "freezing cold, satanic black metal band" from Norway. Starring T. Ciekals (DJEVEL, LJÅ), Mannevond (KOLDBRANN, URGEHAL) and Dirge Rep (ORCUSTUS, GEHENNA, GORGOROTH, ENSLAVED), this band released the 7" vinyl 'To Strangle The Hero Of Heaven' in 2007 and are now finally ready for a full-length album.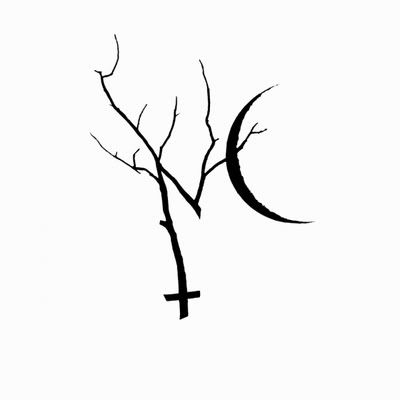 NettleCarrier was formed in 2004 when T. Ciekals, at the time member of the band Ljå, moved to Oslo and teamed up with Mannevond from the infamous Koldbrann. "I had been in contact with Mannevond a few years back and we were both fans of each others bands," says Ciekals. They had a burning desire to create a black metal band that did not sound like any other band, but with an older and more sinister sound. In late 2006 Vold joined in on drums for a short while and as a threepiece the pace increased. This resulted in the 7" vinyl 'To Strangle The Hero Of Heaven'.
When Mannevond started Urgehal and T. Ciekals formed Djevel, NettleCarrier was put on ice for almost three years. "I left Ljå in 2007 to focus on Djevel and Mannevond was busy with Urgehal, but NettleCarrier wasn't dead, just buried for a while," adds Ciekals.
After the Djevel album was released, T. Ciekals was finally able to focus on NettleCarrier again. The very talented Dirge Rep joined the band on drums in 2010 and the decision to record an album was taken. Thus 2012 sees the release of a full-length album from this talented trio.