KRAKOW have debuted two tracks from the band's upcoming album Diin which is set for release on Dark Essence Records in September of this year. Diin will be the band's sophomore album, and a follow up to their 2009 debut Monolith. The debut tracks, 'Hymn to the Winds' and 'Future Past' can be heard on the band's SoundCloud page below:
KRAKOW playlist 2012 by Krakow Official
Krakow have also revealed the cover art for Diin, which has been designed by one of America's foremost tattoo artist Thomas Hooper. Brooklyn-based Hooper, who, as well as being a tattooist is also well known for his paintings and designs, has previously worked with bands such as DOOMRIDERS, TOMB, SCOTT KELLY and OLD MAN GLOOM.
According to Krakow guitarist and vocalist René Misje the chance to work with Hooper is something the band relishes: "We are proud to have had such a talented and renowned artist to create the artwork for our new album. We are big admirers of his work and we were honoured when he agreed to work with us. We are eternally grateful and can only hope that our music does justice to his art".
Information about Hooper and examples of his work can be found at Meditationsinatrament.com/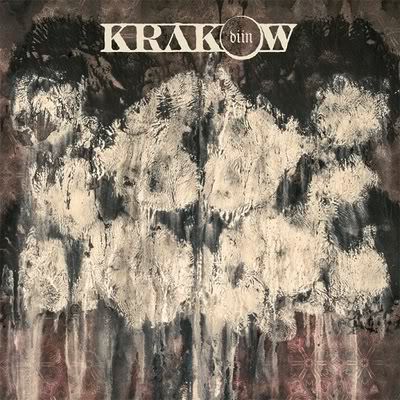 Formed in 2005 by Frode Kilvik (bass, vocals), Kjartan Grønhaug (guitar) and René Misje (guitar, vocals), the band recently added KAMPFAR and MONDVOLLAND drummer Ask Ty Arctander to their line up. More information about the band can be found at
Krakowofficial.com
.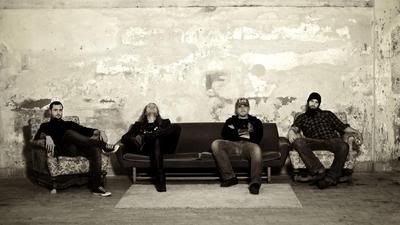 Fan-filmed footage of Krakow performing the track "Mound" live at the Nouveau Casino in Paris in 2011 can be found below: