Vocalist SARAH JEZEBEL DEVA has checked in with the following update: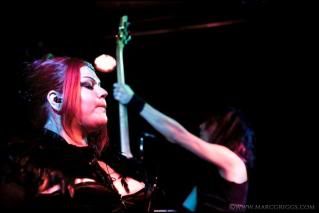 "A lovely official announcement! Remember the amazing SKINLAB from the USA? Well, my old friend Steev Esquivel of Skinlab has another band called DEDVOLT. They are currently working on a new album and I will be doing guest vocals on one of their tracks. The track is called 'The Great Denial' and I am set to record my vocals at Legacy London next week but of course I will update you. Add them
here
and support heavy metal!"
Out since May in the UK and Europe, vocalist SARAH JEZEBEL DEVA's new digital-only Malediction EP is now available for purchase via Amazon.com in the US. Fans can purchase it using the widget at the bottom of the page.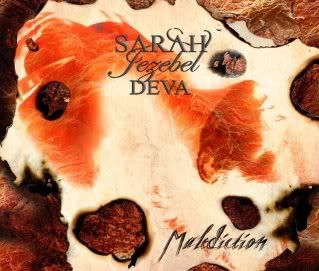 Sarah recently announced that she and her band are main support for TRISTANIA for the following dates. "We can't effing wait!"
September
14 - Bibelot - Dordrecht, Netherlands
15 - Onair Studio - Mons, Belgium
16 - Boerderij - Zoetermeer, Netherlands
17 - The Underworld - London, UK
18 - Glaz Art - Paris, France
20 - Tunk - Irun, Spain
21 - Carasol - Madrid, Spain
22 - Mephisto - Barcelona, Spain
23 - Poste a Galane - Marseille, France
25 - Bastard Club - Osnabruck, Germany
26 - K17 - Berlin, Germany
27 - Z7 - Pratteln, Switzerland
28 - Nachtleben - Frankfurt, Germany
29 - Turock - Essen, Germany