Frontiers has confirmed an August 24th European release date for the long-awaited TRIUMPH reunion (of vocalist/guitarist Rik Emmett, bassist/keyboardist Mike Levine, and vocalist/drummer Gil Moore) which took place at Sweden Rock Festival, on June 7th, 2008. Live At Sweden Rock Festival set will consist of a DVD/CD and will be released in late summer on the TML label, distributed by UMG in Canada and ADA in the US.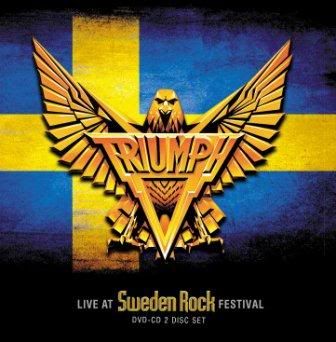 The Live At Sweden Rock Festival set consists of a DVD and CD (both featuring identical track listings), and features all of the Triumph classics fans could hope for including 'When the Lights Go Down', 'Lay It On the Line', 'Never Surrender', 'Magic Power' and 'Fight The Good Fight'.
Additionally, there are several bonus features, including the on site Triumph Press Conference, a cool "behind the scenes" at the festival, and a photo gallery.
"It's great to finally be able show the world Triumph's reunion show at the Sweden Rock Festival", says Mike Levine."It certainly is one of the most memorable performances of our entire career! And they said it would never happen…"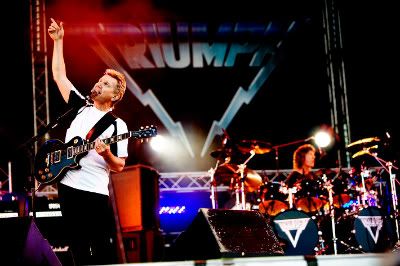 Live At Sweden Rock Festival tracklisting for the DVD and CD:
'When The Lights Go Down'
'Lay It On The Line'
'Allied Forces'
'Never Surrender'
'I Live For The Weekend'
'Blinding Light Show'
'Rocky Mountain Way'
'Magic Power'
'Rock And Roll Machine'
'Fight The Good Fight'