Deathbound Records has announced the signing of Danish metal band BY THE PATIENT, who won the Danish edition of the W:O:A Metal Battle in 2010.
The band recently recorded their sophomore album, and follow up to the debut album Servants, which was released in 2011.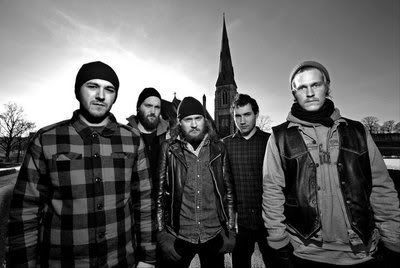 The new album, entitled Premonitions, was recorded, mixed and mastered by Jacob Bredahl (THE KANDIDATE, ex-HATESPHERE), and the band is now ready to present the new track, 'A Distorted Mirror Image', which can be heard below:
For more info, check out the band's
Facebook
profile .