ProFootballTalk
is reporting that with Bridgestone bailing on the sponsorship of the Super Bowl XLVII halftime show, Pepsi has returned, according to Terry Lefton of SportsBusiness Journal.
Pepsi reportedly hopes to use the sponsorship to link "its sports and music platforms" and VAN HALEN is rumoured to be part of that scenario.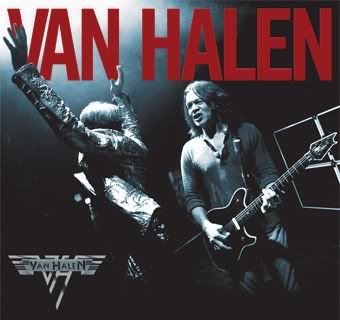 Keep in mind this total speculation based on Eddie Van Halen's chat with Marco R. della Cava from
USA Today
earlier this month when he said that "in the new year, we'll possibly do something special, but I can't talk about it."
Pepsi and the halftime act and the NFL will work together to craft a multi-platform strategy for hyping the event, and along the way getting maximum exposure for the Pepsi brand.
BraveWords.com stresses this is total rumor and nothing has been confirmed by the band or management. But let's hope!