American/German symphonic metal band KAMELOT recently announced that Swedish vocalist Tommy Karevik, the frontman for SEVENTH WONDER, has been tapped as the band's new singer. Karevik has released the following statement in the wake of the news being issued to the fans: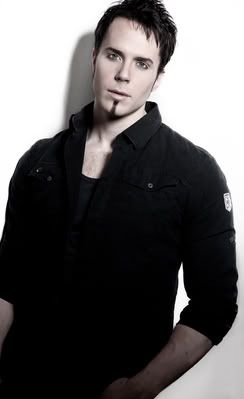 "It is not a secret that I have been in close contact with the Kamelot crew for some time now. I played with them on ProgPower 2010 and I joined them on the European part of the tour in the spring of 2011. I learned a lot from this experience and had a great time together with the guys. Of course, musically, it is a bit different from the Seventh Wonder style, but to me, that is also what makes it interesting and challenging.
Over the past months I have come to love the music and the vibe of the band and when I finally and officially was asked to join as the singer and full-blown member of Kamelot, I was very happy and gladly accepted! This is something I am really proud of and something I am looking forward to making my own. However, I do want to say this... and this is very important to me... I will not leave Seventh Wonder! The Seventh Wonder guys and all of you fantastic and supportive fans out there will not get rid of me so easily! I love you all and you are the reason I got to where I am today! We are already working on some stuff for the next Seventh Wonder album and really can't wait to show it to you all!"
Guitarist Thomas Youngblood issued the following statement regarding the search that brought Karevik to the band:
"We had around 800 candidates for the vacant position, among them a number of really renowned musicians, and having to reject them really wasn't easy. We want to thank all the applicants, thank you for your understanding and we wish you all lots of success in the future!"
In their search for a new singer, Thomas Youngblood found YouTube to be an amazing tool: "I listened to a clip of a studio production featuring Tommy and have to confess that his performance really amazed me. His approach to melodies and themes suits Kamelot perfectly, and during our European shows we had plenty of opportunity to find out what a great guy he is."
Tommy first appeared as one of the guest singers on Kamelot's very successful 2011 Pandemonium World Tour. Live footage below:
Kamelot's new album is planned for a September 2012 release, which coincides with the beginning a massive World Tour that will bring the band to nearly every continent on the planet.
Kamelot's complete live itinerary can be found at
this location
.