According to
Terrorizer.com
, BEHEMOTH frontman Nergal is putting the finishing touches to his autobiography, due out in September.
Titled Sacrum Profanum the frontman, who has since recovered from a battle with leukaemia says it's "like a really long in-depth interview."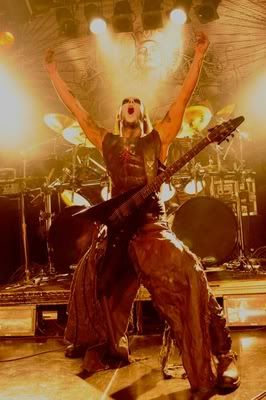 He says he will be working with producers Group 13, who he also collaborated with for the videos 'At the Left Hand Ov God' and 'Ov Fire and the Void', on several promotional videos.
Nergal says "the episodes will be little portraits of certain chapters of the book."
Behemoth are among the acts confirmed for the Barge To Hell cruise December 3rd-7th. For more information, the entire line up, and to book a room, visit
Bargetohell.com
.