In a new interview with Music Radar, DREAM THEATER guitarist John Petrucci discusses what he considers the 11 greatest prog albums of all time. An excerpt is available below:
IRON MAIDEN - Piece Of Mind (1983)
"A lot of people might not see Piece Of Mind as being progressive, but I think I'd be remiss if I didn't include it. I got into Maiden with The Number Of The Beast, but this is the record that I played to death. I think this is the first album where I was compelled to learn every song on the guitar. I had to know how to play every note of every solo on the entire album. And by doing that, I learned a lot about how the band wrote and arranged songs. They were also into storytelling. Whether that story was from a book or a movie or something original, there was a lot of vivid imagery going on.
I love both guitarists, for different reasons. One of the biggest things I picked up from Adrian Smith was how to use vibrato well. I'd put Piece Of Mind on the turntable, slow down the speed, and when I heard a note being held out at half-speed – 'rrraaaaahhhh, rrraaaaahhhh,' you know, the wobbling? – that's when I really figured out vibrato.
And Dave Murray's solos were so fun. He did a lot of legato and whammy bar stuff, and wah-wah stuff, too – that whole rock 'n' roll thing. A great player."
Go to
this location
for the complete rundown.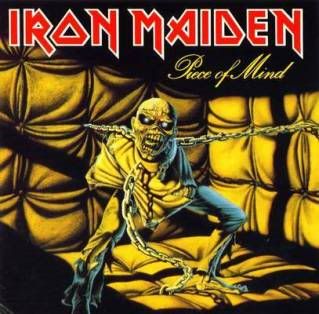 Dream Theater launched a major North American headlining summer tour on June 15th in Rochester, New York. They are touring behind their 11th studio album A Dramatic Turn Of Events which had 14 Top 10 debuts around the world. Check out a tour kick-off video below:
The North American tour schedule is as follows:
June
17 - Lewiston, NY - Artpark
19 - Columbus, OH - The LC Pavilion
21 - Cleveland, OH - Jacobs Pavilion at Nautica
22 - Detroit, MI - The Fillmore
24 - Cincinnati, OH - Taft Theater
26 - Minneapolis, MN - State Theater
27 - Chicago, IL - Chicago Theatre
28 - Kansas City, MO - Starlight Theater
July
1 - San Francisco, CA - Warfield Theatre
2 - Los Angeles, CA - Gibson Amphitheater
3 - Anaheim, CA - The Grove of Anaheim
5 - El Paso, TX - Abraham Chavez Theatre
6 - San Antonio, TX - Majestic Theater
7 - Austin, TX - ACL Live
9 - Grand Prairie, TX - Verizon Theatre
12 - Richmond, VA - The National
13 - Washington, DC - Warner Theatre
14 - Holmdel, NJ - PNC Bank Arts Center
16 - Boston, MA - Bank of America Pavilion
18 - Huntington, NY - Paramount Theater
19 - Huntington, NY - Paramount Theater
21 - Chester, PA - Harrah's Chester Downs