Greece's
RockOverdose.gr
recently conducted an interview with THE GATHERING drummer Hans Rutten. In the interview Rutten talks about the band's plan for a new EP, and more. Excerpts can be found below:
Rockoverdose.gr: Disclosure is going to be released on September 12th, by Psychonaut Records. Would you like to tell us some more about this upcoming release?
Hans Rutten: "It's almost finished; right now, we mixed the album, and we're busy with mastering, which is a long process, to get everything in the right place, and of course, the mastering process itself, but it's almost finished. On and off, we worked two years on the album, and I'm really very, very happy with it. We've tried a lot of new things, but it's still The Gathering sound, and I think we've evolved, and I'm really happy. We had some ideas with this record. We wanted to make an album with more epic songs, longer songs, songs with dynamics, and also changes, like we did in the past, which we didn't do on Home and The West Pole. It just happened. We had some ideas lying around, we felt it would be cool to combine the parts we had. We had an urge to make a very atmospheric album. The West Pole is more rock-orientated, it has some atmospheric parts of course. This time, it's way more dreamy; it's not ambient, because there's a lot of rhythms involved, it's more dream rock! We already used the term trip rock, it's perfect for it. It's still The Gathering, you can really hear it, but we tried of course a lot of new elements on it. You can also hear it on the last single we have released, Meltdown."
Rockoverdose.gr: What about other news of The Gathering?
Hans Rutten: "Our new album will be out soon, we will also make an EP, which we will release around the same period. We're looking to tour, we will want to play, although we will not do long tours."
Rockoverdose.gr: So, we'll have to wait until next year to see if you'll come. You told us that an EP will be released before the album?
Hans Rutten: "Yes, we will release it on our own web shop home page, it's a 10" vinyl release, it will have some exclusive tracks on it, we're also busy with it right now; what to put on."
Read the entire interview at
this location
.
The Gathering are streaming the brand new song 'Meltdown' as a taster from Disclosure.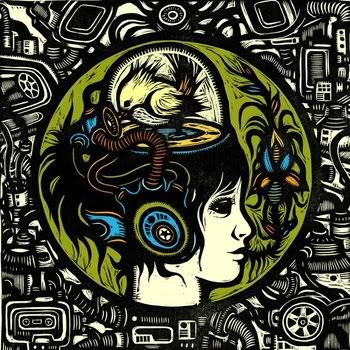 Says the band: "Again we've release an epic song with emotional atmosphere and a typical The Gathering touch. This time though, we have a brand new voice colouring the song. Frank (our keyboard player) is singing some lyrics as well!"
Check it out below:
The Gathering 1992 (aka TG92) will do a short club tour in The Netherlands this September:
September
15 - Simplon - Groningen, Netherlands
16 - Tivoli de Helling - Utrecht, Netherlands
22 - Gigant - Apeldoorn, Netherlands
23 - Patronaat (Kleine Zaal) - Haarlem, Netherlands
The band have two festivals this summer:
June
30 - Dokk'em Open Air 2012 - Dokkum, Netherlands
August
4-8 - Nirwana Tuinfeest - Lierop, Netherlands