BIOHAZARD vocalist/guitarist Billy Graziadei and guitarist Bobby Hambel (pictured) are featured in a new interview with Lenny B at GuitarWorld.com. An excerpt is available below:
GW: So it must have been a shock for you guys when Evan called to let you know he quit?
Graziadei: "After we finished the record I was still working in the studio with Toby, just adding the finishing touches, when Evan called and dropped the bomb on us that he quit and didn't want to do it anymore. It caught us in left field. It was a shock. It was a surprise. He made the decision and it was personal for him. With all due respect to Evan we will leave that as personal. He had his reasons, but for us, we wanted to continue and see the record come out and so we left it as it was."
Hambel: "Yeah, it was a shock to me. The record had taken a long time to finish for a lot of reasons. Just life in general made it difficult to get Reborn in Defiance done. When we were finished mixing it that's when he decided to leave. Looking back on it and all the experiences we've been through, I've said this in interviews before: The fact the four of us got back together after being apart for so long, going on tour was in itself something that we never thought would happen.
Then on top of that, we stayed together long enough to manage making an original lineup album. There are no guarantees in life, so there was no guarantee that the band was going to stay together. Evan wanted to leave. He must have really thought it out. With all due respect to him, we wanted to keep playing, and if Evan wanted to leave we just had to accept that. It's unfortunate, but I'm grateful for the fact that we managed to keep it together long enough to tour and do an album."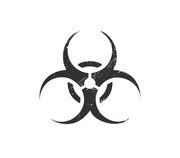 GW: You guys have kind of played by your own rules and I think a lot of people look up to that.
Hambel: "Thank you. Sometimes being into your thing some people don't get it. They don't get that we're doing something that we feel good about. We're not interested in being the flavor of the week. We're not interested in sounding like anybody else. For us it's like, 'What's the point?'"
Graziadei: "I think at the beginning of our career when we played with metal bands we weren't metal enough. We were too hardcore. And then when playing to a hardcore audience we were too metal and not hardcore enough. So we never really had a home. I always looked at it like Biohazard were outcasts or misfits in the New York scene. We never seemed to fit in anywhere. We never became a clone-ish type of band, and because of that, what we created was a sound of our own that was hard to describe."
Go to
this location
for the complete interview.
As previously reported, Biohazard recently issued the following video clip, Live From The Persistence Tour 2012 in Vienna, Austria, courtesy of Silvy Maatman:
Biohazard continue to tour in support of their new album, Reborn In Defiance. Confirmed dates are as follows:
February
11 - The Chance - Poughkeepsie, NY
12 - Wally's Pub - Hampton, NH
14 - Diesel - Pittsburgh, PA
15 - Kingdom - Richmond, VA
16 - Recher Theatre - Towson, MD
17 - Starland Ballroom - Sayreville, NJ
18 - Starland Ballroom - Sayreville, NJ
25 - RNA Showgrounds - Brisbane, Australia
26 - Olympic Park - Sydney, Australia
28 - Panthers - Newcastle, Australia
29 - The Hi Fi - Melbourne, Australia
March
2 - Melbourne Showgrounds - Melbourne, Australia
3 - Bonython Park - Adelaide, Australia
5 - Claremont Showgrounds - Perth, Australia