Hail of Bullets-III: The Rommel Chronicles CD GiveawayCLOSED
CONTEST NOW CLOSED
This contest is closed
Enter our giveaway drawing by submitting the following:
Send your name, physical street address (kept in strictest confidence) to us at:
xxxxxxxxxxx
Please, only ONE submission per person and household/address. Multiple submissions will not count.
All qualifying submissions received by
midnight PDT February 8, 2014
will be eligible for our drawing. Once received, the names of each entrant will be placed in a kettle. TWO names will be drawn randomly and each will be a winner of ONE Hail of Bullets - III: The Rommel Chronicles CD. Winners will be notified from the above email address only.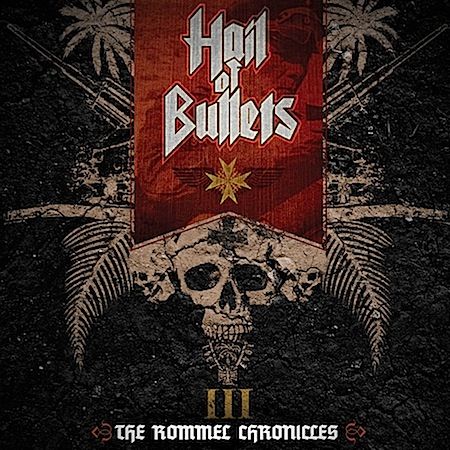 Hail of Bullets - III: The Rommel Chronicles
Release Date: October 28th, 2013
Label: Metal Blade Records
BAND Facebook page:
https://www.facebook.com/hailofbulletsofficial
Official Website:
http://www.hailofbullets.com/cms/
METAL ARCHIVES PAGE:
http://www.metal-archives.com/bands/Hail_of_Bullets
Track Listing:
1. Swoop of the Falcon 05:20
2. Pour le Mérite 04:14
3. DG-7 06:25
4. To the Last Breath of Man and Beast 03:11
5. DAK 03:45
6. The Desert Fox 05:20
7. Tobruk 04:26
8. Farewell to Africa 02:51
9. The Final Front 04:45
10. Death of a Field Marshal 05:31
Total playing time: 45:48
This contest will have 2 winners with each receiving one CD.